Every year the Kindergarten-Sport Public Benefit Foundation holds its annual celebration for the kindergartens and their children in the Hungarian Parliament at Christmas time to celebrate the year's achievements both by the Foundation and the participating governments and kindergartens. In addition to the children and their kindergarten teachers, representatives of the Government and the supportive, TAO sponsoring companies were also present at our traditional Christmas celebration in December in the Gobelin Hal.
Andrea Molnár JD. Llm., Chairwoman of the Foundation welcomed the guests first. In her speech, she thanked everyone for their yearly sacrificial work: local governments, companies offering their corporation tax, kindergarten teachers, and other partners of the foundation. Péter Sárfalvi, deputy state secretary of sport, gave his welcoming speech second and he highlighted the importance of grassroot and youth sports and learning about healthy lifestyle even amongst the youngest ones.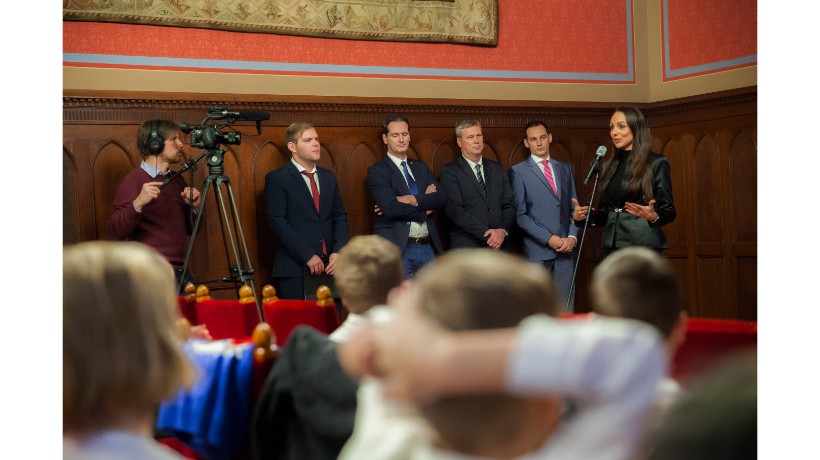 This year's Christmas celebration was also attended by representatives of the Hungarian Volleyball Federation – the federation to whom the Kindergarten-Sport Foundation own the biggest thanks this year for the realisation of its Program. Zsolt Ludvig, general secretary of the Federation and István Szabados head of the youth volleyball program.
The celebration continued with the Christmas carols and performances of the invited kindergarteners. In 2018 the children attending the celebration came from kindergartens of Budapest XXII. District, Dunaújváros and Kazincbarcika.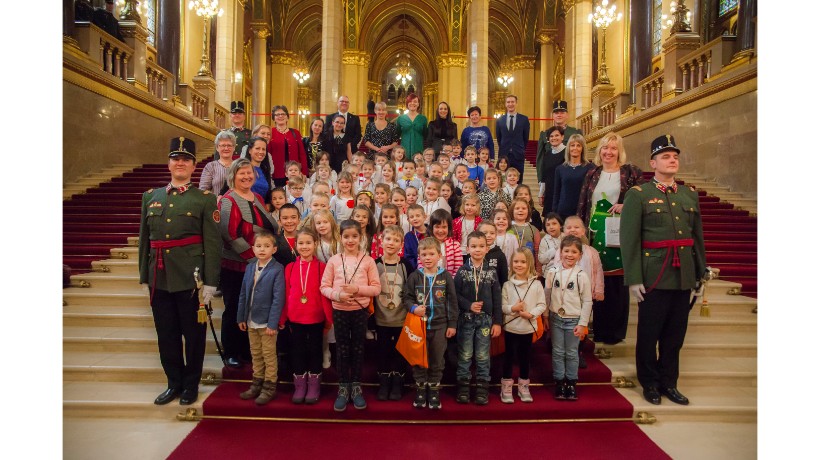 The excitement has not yet ended with the performances and delivery of trophies and medals to the attending kindergarteners. After the ceremony, the little ones and their escorts were led around the Parliament accompanied by tour guides, and they could also watch the changing of the Parliament's Guards of Honour.